Braces are being used by huge population, according to a survey; almost 4 million United States citizens use braces to make their teeth look straight. Teeth have a huge impact on personality, smile can make even tough tasks easier, and this makes dental specialists very important. Braces can make the teeth straight and hence makes smile better. 25% of adults are seen using braces while 75% of people in teens have been found making use of braces.
Who is an orthodontist:
A specialist of dental procedure who focuses on repair and straightening of teeth and other serious dental issues is known as orthodontist. Besides some critical oral hygiene issues are also handled by orthodontist, this includes the treatment of complicated infections, alignment of jaws, root canal and dental cleaning etc. One of the most evident reasons of people taking a consultancy from orthodontist is for getting their braces. Orthodontists can also help to correct the issues like over bite and under bite, they can also help to change the jaw shape.
How to be an orthodontist?
Definitely, you need to learn a lot about oral physiology, diseases and infections as well as the possible treatments. A thorough knowledge of mouth, skull, jaws and face is needed. Orthodontists make use of highly technical devices like mirror cameras and tools for cleaning the teeth. If you are suffering from some medical problem in your oral cavity, an orthodontist is the one to provide specific treatment; you may need to visit an orthodontist several times before a treatment is done. For example, on getting the braces, initially you may need to visit an orthodontist every two to three weeks as a routine follow up. Once the treatment has achieved desired outcomes, the follow up visits will however be reduced once the desired outcomes are nearly achieved. Orthodontists may even recommend annual checkups as well.
How to become an orthodontist is a genuine question when a teenager visits a specialist's office and is amazed to see the tools and his professional skills, many of you might be aiming to become an orthodontist. There are several educational requirements for you to being an orthodontist; the least is to have a doctorate degree in dentistry. The detailed learning is needed once the degree of doctorate is acquired.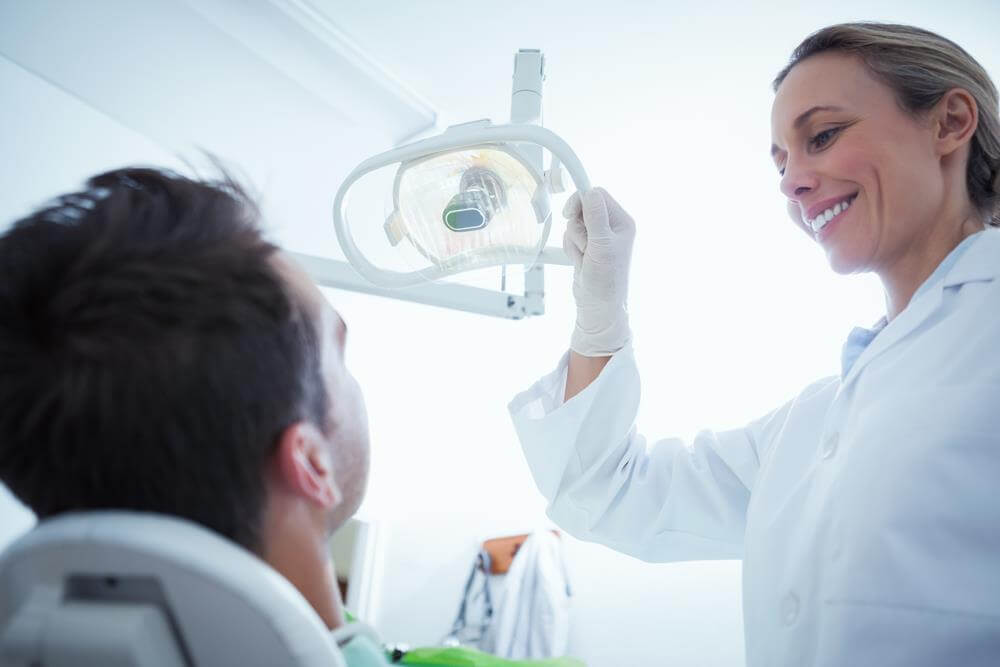 steps to becoming an orthodontist?
Here is a key to become an orthodontist with step by step paths which you need to follow to make your dream come true.
A professional bachelor's degree of doctorate:
Being a student, you need to complete your undergraduate studies before applying for any dental college or university. After completing four years in the relevant field and capturing plenty of knowledge in the basics of dentistry, the student is then considered ready for specialization. However, just passing a bachelor's exam is not all that is needed; you may need to have good percentage and reasonable GPA for making you fit for further advanced studies. Generally, higher and professional degrees need to have a good GPA. If you lack good distinctions, you will be considered unfit for advanced dental studies. Remember that admission to advanced dental universities require good GPA not just your passion. Hence, if you are a student, plan your studies in an effective way and be determined with what you want to achieve in your life. Devotion is needed to be in any profession. Devote yourself to medical studies in order to get excellence.
GPA, good percentage, transcript information all are needed along with an additional aptitude test for dental studies which is abbreviated generally as (DAT). The score you get in this aptitude test is likely to determine your chances of admission in medical university. The aptitude test is generally designed to demonstrate that a student has got all the basic information and knowledge in the field of dentistry and has creative skills to perform better in the relevant field. In short, you can say that aptitude test is a gate way to dental universities.
At last, all the students who aim to study dental sciences need to have some extra-curricular activities and relevant certificates, for example, event management in school and organizations, slight clinical experience, volunteer tasks, sports all these activities can provide some additional score for getting admission in the desired dental university.
Orthodontist schooling:
Once you get admission in a dental school, it means four years of focused as well as intense studies. In the beginning, the first two years approximately, you will be taught basic coursework which will make you able for essential clinical components. Later, the courses are detailed and students are supposed to memorize and learn the oral system to be a good dentist. Many students who fail to concentrate generally drop out as the studies are too detailed and complicated. It is better for you to know the depth of studies and time you need to spend on studies along with the vision before getting into a dental school.
In the last two years of studies, a special instructor or a trained professional dentist will guide the students about certain crucial aspects of dental care. Under the supervision of a professional senior dentist, you will be asked to perform all the procedure, provide consultancy to patients. How to become an orthodontist? Well, you need a focused personality and vision to achieve excellence in the relevant field.
Other programs:
Once you become a dentist, you will be sent for further training to be an orthodontist. For you to get specialization in the field of dentistry, you need to have an excellent graduate studies and high scoring aptitude test which is highly competitive in nature. After completing aptitude test, you need to study four to five years with all complexities of dentistry. You will be provided lectures on several aspects of dentistry. Besides, you will also be given a chance to execute some essential surgeries under the supervision of highly skilled orthodontist. These include braces installment, facial movement, bite correction, complex facial surgeries etc. these programs are also called "internship" in easier terms.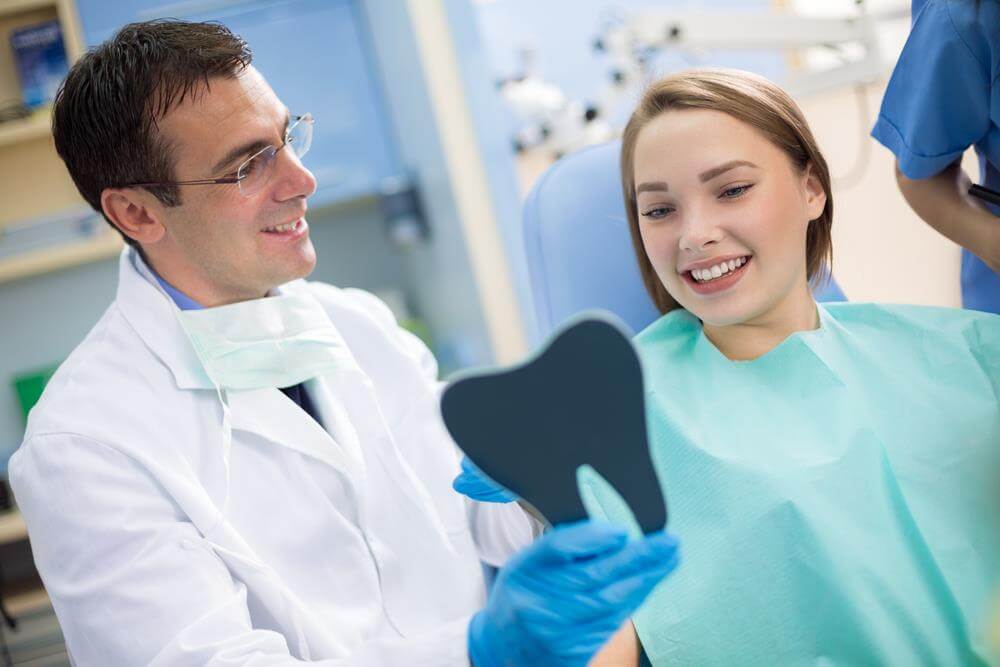 Certificate or license of Orthodontist:
An orthodontist is obliged to study for five years and pass an exam to get a license of an orthodontist. Certification assessments are conducted at dental schools to evaluate the performance of students. The skills and knowledge for clinical work along with basic knowledge of science in the field of dentistry is needed to pass an exam.
Once you become a licensed specialist, orthodontist has to finish their training of specialization. Along with the essential training, American association of Orthodontics is supposed to conduct various assessments and board exams. 27 different subjects related to oral hygiene and dentistry are evaluated in this examination. There are separate exams of theory and practical. In order to get a certificate, you need to get good percentage in both assessments. The treatment plans for certain dental diseases is asked to find out the extent of your learning. How to become an orthodontist? You need to get an in depth studies of mouth, jaws and teeth, their morphology and pathogens along with the possible ways of treatment.
Orthodontist's work:
In most of the cases, orthodontists are supposed to work with young people with an aim to correct teeth and jaws of the people with the help of braes and other essential tools along with latest techniques. Orthodontists spend a big time with patients, to evaluate and assess the problem with teeth and jaws, counseling the patients about all the possible options they can have and the basic costs which they have to pay. All the dental procedures suggested by an orthodontist is to ensure maximum oral health and hygiene.
You can consult an orthodontist at any time in the regular business or working hours with prior appointment. Sometimes, in case of any emergency, you can rush to dentist, which is quite rare. Some orthodontists work in a specific dental office, some work at multiple offices, while the ones who earn enough experience generally get a pride to run their own dental hospitals. Orthodontists running their own hospitals may need other orthodontic assistant or oral health care providers to work with them.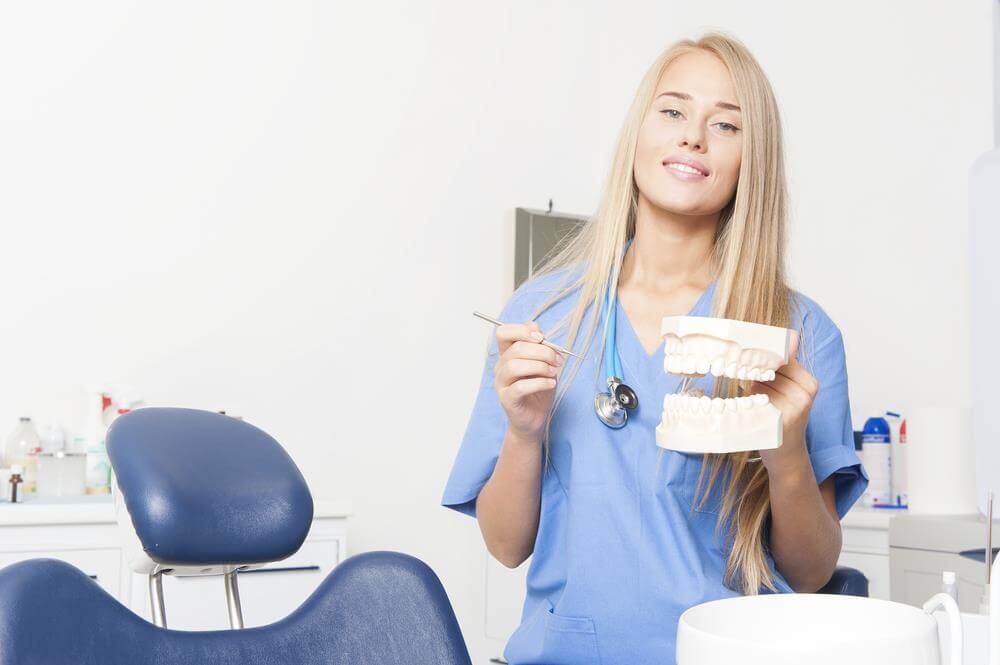 Task of an orthodontic assistant:
Orthodontic assistant will help senior to execute surgeries and other complicated process as a part of his own learning. The orthodontist assistant is likely to get a good salary from his senior as well.
Salaries of orthodontists likewise vary according to the area they are working in, the office environment, skill level of an orthodontist is also a key factor to determine the salary and net income. The senior and learned orthodontists are likely to earn more as more patients will prefer to get their treatments from seniors. But most importantly, an area where you are working is a key factor, for example, having a dental clinic in a posh area means good and reasonable income.